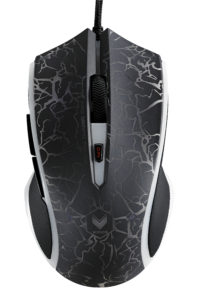 Mumbai, India, May 23, 2018: RAPOO – a leading manufacturer of wireless peripheral products, has introduced the VPRO V20S Optical Gaming Mouse in India as a latest addition to its range of VPRO Gaming products.
Designed for ambidextrous use, the Rapoo VPRO V20S Gaming Mouse is a dream accessory for novice gaming enthusiasts as well as professional eSports players. Focusing on ergonomics, the V20S prevents unnecessary strain on the hand to enable a comfortable grip and pleasant use during longer playing sessions.
The V20S comes with five individually customizable buttons to which a wide range of functions and macros can be assigned. This gives the players a better control and greater confidence while facing opponents in a tough eSports battle.
One of the key elements in eSports, accurate navigation, is taken care of by the V20S, which comes with a professional gaming optical engine, with an image-processing rate of 6400 FPS. The 60 inch/s tracking speed and up to 1000 Hz USB report rate, ensure perfectly accurate tracking.
The adjustable real-time DPI button provided in the V20S can help meet the accuracy of different screens. 3 DPI values from 500/750/1000/1250/1500/1750/2000/3000 up to 3000DPI can be adjusted.
The built-in onboard memory in the V20S, allows gamers to save the mouse configuration (macro, DPI setting and breathing light mode) in the game mode. Games can be played as desired on any computer without the help of any software.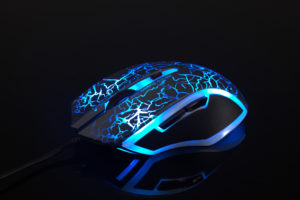 The visual appeal of a gaming mouse is as important as its features to passionate gamers. Keeping this in mind, the V20S, is designed with a LED multi-color light system with 16 million colors. This feature lets gamers customize the appearance of the mouse in many ways to suit their preferences. The V20S features an APM-lighting mode that reflects gamers' actions per minute with a spectacular light show.
Commenting on the product, Mukesh Chaudhary, Country Head, India, SAARC & ME, Rapoo Technology said, "The Rapoo VPRO V20S Optical Gaming Mouse is an ideal amalgamation of looks, features and aesthetics to cater to all types of gamers. At Rapoo, we ensure that the most minor details are taken care of, while designing products for gamers that not only are feature rich but budget friendly too."
The Rapoo VPRO V20S Optical Gaming Mouse is now available in India online as well as via authorized Rapoo partners at an MRP of INR 2499/-.
Product Information link – http://rapoo.com/product/222
Link to download high res images – http://bit.ly/2IYfvHl
###
About RAPOO
Founded in 2002, RAPOO is dedicated to offering excellent, cutting-edge wireless peripheral products to users around the world. "Wireless Your Life" is the simple philosophy that RAPOO has always adhered to.
RAPOO has constantly paid close attention to the continuous changes in user demands and to providing corresponding solutions. The RAPOO range of wireless mice, wireless keyboards, wireless headsets and wireless speakers is tailored to meet the needs of PC users. Bluetooth headsets and Bluetooth keyboards for intelligent terminals, like mobile phones and tablet PCs, are further featured in RAPOO's broad portfolio. Multimedia keyboards and Multi-Link (dandelion technology) product suites for the home theater round out the RAPOO range.
RAPOO possesses a top class R&D design team which has a deep understanding of the industrial aesthetic standards of today's world and can accurately grasp the end-user experiences in the market. In the IF Design Awards 2012 and 2013, four products of the RAPOO Blade Series won awards, which further strengthened and honored RAPOO's relentless pursuit of offering the best user experience.
RAPOO was listed on Shenzhen Stock Exchange (Stock Code: 002577) in China in April 2011. In order to provide more end-users around the world with excellent products and services, RAPOO launched its global market strategy in 2011 to enable global users to simultaneously share RAPOO's technological achievements.
RAPOO's mission is to "Wireless Your Life", meaning that RAPOO is constantly striving to bring more and more people around the world unique wireless enjoyment and in doing so create a brand-new wireless lifestyle.