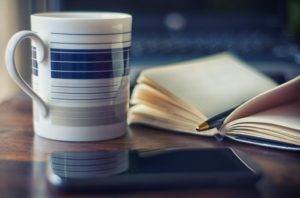 Today, more than ever before, we are surrounded with buzzwords and rules in Marketing and PR like never before! Do this, do that, this will work, and that won't, so on and so forth. In the midst of all this overload of information and trends in Public Relations and Marketing, it is important to stay focused and not lose sight of your objectives and the goals that you wish to achieve through any activity that you undertake to promote your business.
The PR function has the responsibility of building and maintaining the reputation of the brand offline as well as in the digital realm. The communication to all stakeholders needs to be clear and precise in terms of what they can expect when they interact with the brand. Whether the business is small, medium or large, a strategy needs to be in place when it comes to reaching out to various audiences of the brand and its business, be it customers, employees, investors, vendors, business partners or anyone who is associated with the brand and will be impacted by its presence.
In my corporate career, working with tech brands like MicroWorld, Asus and Antec, I've communicated with media and stakeholders via in-house PR as well as outsourced PR firms. Now, as a founder of a PR and Brand Consulting firm and having handled key clients like Linksys and Thermaltake, I can share my perspective from both ends that is, working as an in-house PR and Marketing resource and also as an agency resource. For a brand, there are benefits and challenges in the decision to appoint an in-house PR resource vis-à-vis hiring a PR agency.
However, the single most important learning is that as a brand, your communication strategy needs to be very well sorted, more so nowadays, when there is an abundance of platforms to choose from to talk to our stakeholders. This means that there has to be a dedicated resource whose sole focus needs to be to determine the kind of messages that your products and brands will communicate, and the impact that these messages will have on the stakeholders. Messages can relate to products and the brand.
Appointing an in-house PR person is usually a consideration for smaller businesses who usually are unable to budget for an agency. This is a good idea provided the person is solely focused on the communications and nothing else. With too many aspects of marketing on his/her plate, s(he) would not be able to do justice to amplify media opportunities. At the same time, sometimes at the cost of a dedicated PR person, you may be able to hire an agency with multiple resources at their disposal. Also if the PR function is handled by someone from the top management or founding team, they may be distracted from their core business.
An outsourced PR agency, may seem like an additional (and often unnecessary) resource initially, however in the long run the pros far outweigh the cons. A dedicated team ensures that the right amount of media coverage is ensured. Also, proactive pitching to media rather than waiting for opportunities to arise and then respond, will always give more concrete and long term results.
In a larger business, the role of an In-house PR resource is as important as the outsourced PR agency. It is usually the PR/Corporate Communications manager or team who acts as a bridge between the brand management and the agency to ensure smooth flow of communication. A great in-house PR resource and agency relationship is indeed a winning combination to get great brand visibility results.
Having said that, it is equally important to point out that in business, like in life there are no short cuts. No matter, whether the PR is done in house or outsourced to an agency, the right amount of time, patience and resources have to be invested in order to meet business objectives. At Einovate Brand Consulting, we work very closely with our clients to understand their overall business structure and their objectives before suggesting the right solution for them to communicate.
Do check out our work, and feel free to connect with us to discuss how we can help your brand reach out to your audience.